ok, i know back toward the end of summer i posted about wanting to sell one of my old throne tshirts. then i forgot. i know a couple of you were interested, and now that i have a working camera, i'm ready to sell stuff again. i also have a couple signed press photos i'm looking to sell, pics of those will be up soon if anyone's interested, but for now, just the shirt. this was available in 2001, i believe it glows in the dark. size medium, worn & washed, clean, smoke-free environment.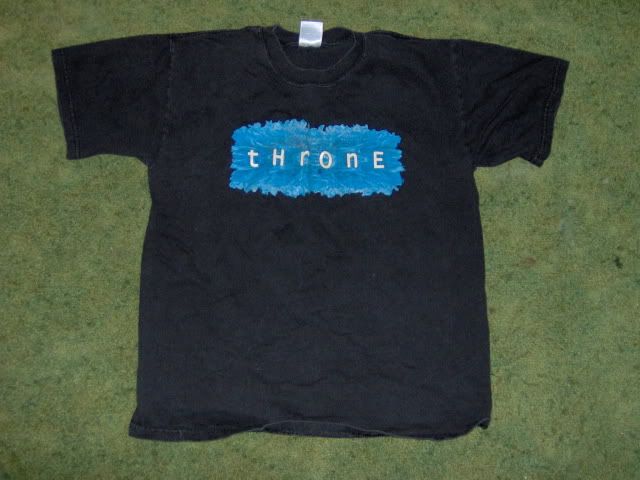 it's in great shape, i just think it deserves a better home, as i'm not too into the band anymore.

i'm thinkin' 10$ total, including shipping, unless shipping is international, then i'll have to see what the rates are first. i'm in central CT, that's where i'll be sending it out from. i accept paypal, can do other forms of payment as well, just ask. comment here or send me an email at tenderheartliberties at gmail dot com.




thanks!